You can see Mystia at the following Wedding shows: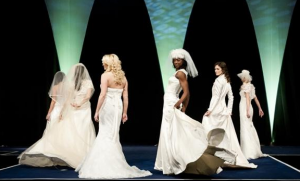 Sunday 2nd September 2012 11am – 4pm
Bride and Groom Show at GL1 Leisure Centre
Sunday 21st October 2012 11am – 3pm
Thistle Hotel Wedding Fayre – Cheltenham
3rd February 2012 – New Dresses!
Some of the new Mori Lee Paparazzi dresses arrived in store today!
2nd February 2012 – Mystia in the Media
Mystia was featured in the Gloucestershire Citizen today as we celebrate a year in Westgate Street.
24th January 2012 – New Prom Supplier!
Mystia is now a stockist for Mori Lee Prom!
16th January 2012 – Mystia joins British Bridal Retailers Association
This means that we promise to abide by a code of practice (formally recognising our current values) You can find more information at britishbridalretailersassociation.co.uk
14th January 2012 – New Bridal and Prom supplier
Mystia now are now a retailer for Precious Formals Prom and Bridal ranges.
29th December 2011 – New 2012 Bridal and Prom Collections!
Mystia now supplies Jade Daniels, Callista Bride and Alfred Sung Bridal Gowns.
New 2012 Prom Collection now in store! Don't forget 10% off early bird deal until 31st March 2012.
9th August 2011 – Mystia Prom Queen 2011 Competition!
Mystia are pleased to announce Georgia Fuller from Ribston Hall High School as Prom Queen 2011!
3rd August 2011 – New Fitting Room
Mystia now has a lovely private fitting room upstairs for customers coming to try on their dresses and for alteration fittings.
27th July 2011 – SALE now on
Come along to Mystia for fantastic savings on Shoes, Jackets, Veils, Jewellery, Special Occasion and Wedding Dresses.
20th July 2011 – New Range of Flower Girl and co-ordinating Bridesmaid dresses
Range of gorgeous colours and styles. Most come with matching jackets and bags!